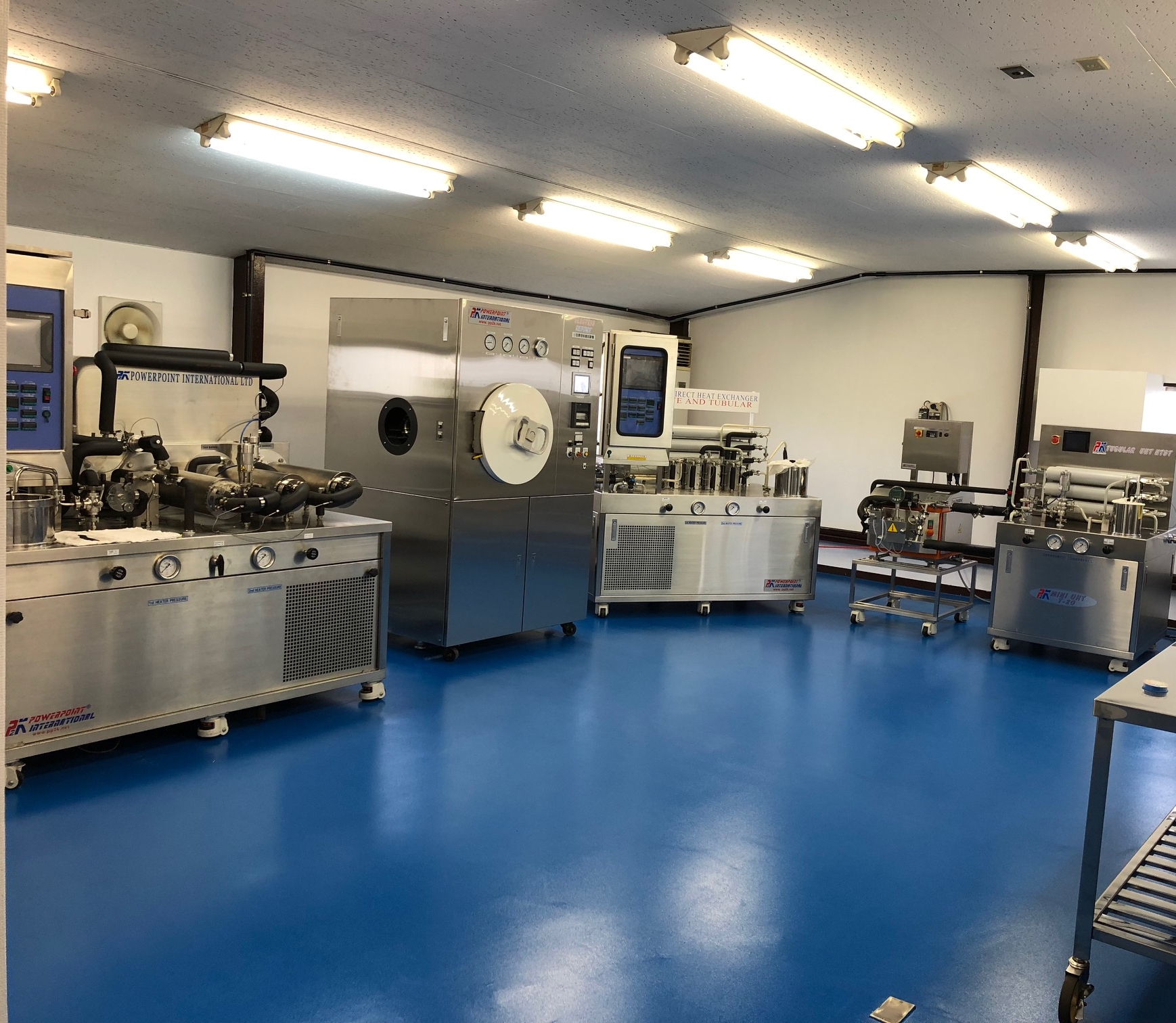 Applications
Powerpoint Internationals machines are used in a wide variety of industries and this is just an example of where we have supplied machines to.
Juices with or without fibres
Beverage including tea, coffee and cocoa
Milk and milk drinks
Soy milks and beverages
Soups, sauces and broths
Flavour evaluations
Yoghurts
Health drinks
Starch based products
Puddings and desserts
Custards
Ice cream
Purees
Meat Sauces
Gravies
Cordials
Nutritional foods
Baby foods
Gravies
Pharmaceutical
Culture incubation
Jams
Oils and fats
Margarines & Spreads
Sesame sauces
Develop with
Powerpoint International Ltd
Our heat exchanger range includes Indirect Heating, Direct Steam Injection or Direct Steam Infusion (DSI) using either: Plates, Tubes, Scraped Surface or any combination. Direct heating and Indirect heating on one base so comparisons can be made easily.  Tube in Tube Indirect heat, Plates Indirect heat or combinations so Tubes and Plates are available on one base. We will manufacture it so that it suits your processing, development or any other needs.  Scraped Surface Heat Exchangers indirect and direct available, Margarine and Spreads Processors, Small scale Retort, and Spray Driers.
We supply a full range of Tubular and Plate UHT/HTST models for a wide variety of products with holding tubes manufactured to a time scale that our customers require. Our range starts from the simple Mini UHT@ 10 to 20  litre per hour, the Econo-Lab series @ 20 to 100 litre per hour, through to the bigger machines at up to 200 litre per hour for Pilot Plant. Larger production UHT Heat Exchangers which start as small as 500 litre per hour.  All are available with either Plates, Tubes or Scraped Surface models.  The small range up to 100 litre per hour does not require any steam, they are very compact and all contained in a mobile stainless steel cabinet for easy moving.